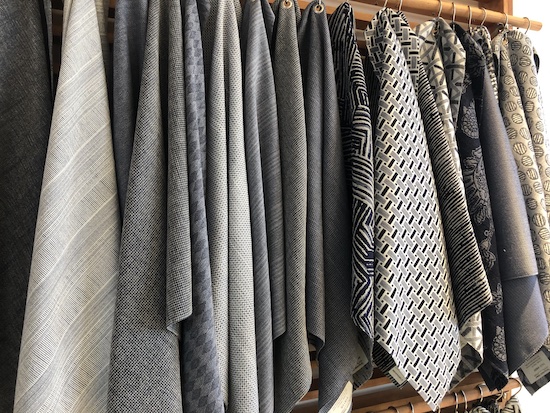 HIGH POINT, N.C.—At the recent ITA Showtime Market, the lingering effects of the COVID-19 pandemic continued to have an impact. While traffic at the market was thinner than a usual year—likely due to the pandemic as well as an East Coast gas shortage created by a ransomware attack on the Colonial Pipeline—fabric exhibitors still seemed upbeat about business.
"It's been very busy," said Jeff Jimison, national sales manager, Para Tempotest. "I thought by now it would slow down, but it hasn't."
But Jimison said disruptions to the supply chain—including the closure of many petrochemical plants in Texas during the February freeze that crippled much of the state—have created material shortages for companies producing solution-dyed acrylic fabrics.
"There are some fiber issues out there," he said. "One of the chemicals used in acrylic is in short supply, so that's having an impact."
That said, Para brought several new outdoor fabrics to the show, carrying on the menswear influence look the company introduced in November.
"These fabrics are really textural," said Jimison.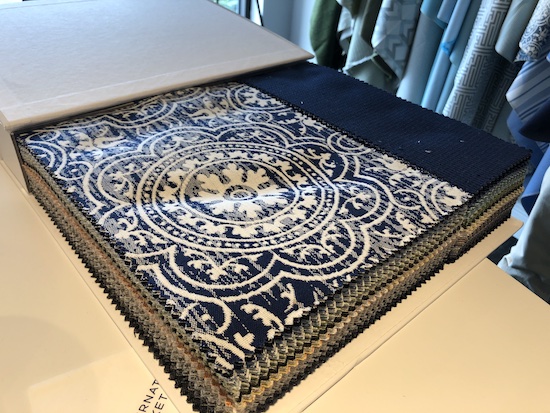 Outdura also used this market to extend the rollout of the Ovation 4 collection that debuted in November. Product Manager Haynes King said the collection has been a hit, so far, especially since the demand for in-stock cut yardage is so strong right now.
"Demand is outpacing supply," he said of the performance fabric industry. "We're not without our challenges with yarn, but we've been running the mill as fast as we can."
American Silk Mills has seen increased business this past year, as well. While the company is best known for their indoor fabrics, the outdoor-safe Enduro line has experienced major growth over the past year.
"We've received 98 new placements," said Kena Cohenour, director of design and merchandising, American Silk Mills.
One of the contributing factors to that success is the company's pivot to virtual sales visits during the pandemic. American Silk Mills produced a virtual flip book, sending it on a flash drive as part of a package for potential customers that included fabric samples to give an idea of the hand and texture.
"We sent it out to existing customers as well as designers and potential customers," said Cohenhour. "During a time when a lot of companies were shut down, we received new placements."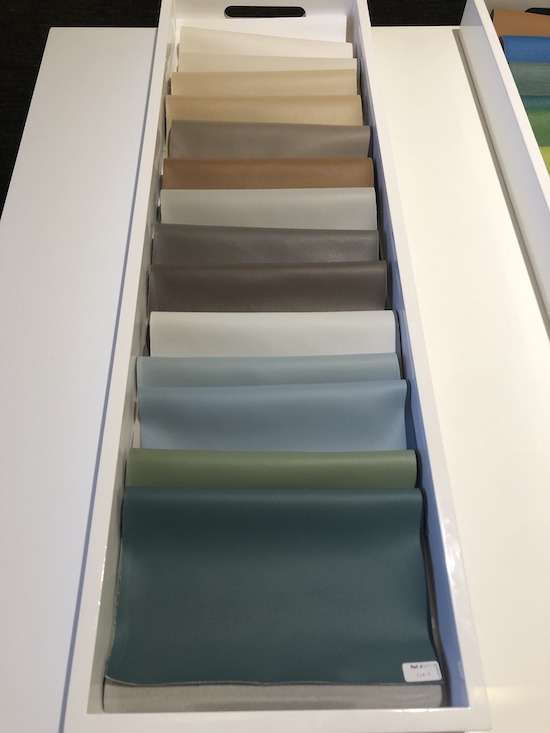 Ultrafabrics also reported a boost in business for their outdoor leather products. The company launched its new Coast collection with 15 new colors this market, and Sales Manager Andy Pacuk said it, along with the company's other performance fabrics, have been in high demand.
"The outdoor fabric business has been great," he said. "The residential business is up, A&D is up, transportation is up. And one of the big things driving that is the cleanability of the fabric."
The pandemic has certainly changed the performance fabric business. Stay tuned to part II of our Showtime report for insights and style news from other producers.