If it has to do with outdoor living, chances are that Jack Wills Outdoor Living has it.
Seriously.
Chairs for beside the pool. Umbrellas to give shade. Outdoor heating for when it gets a bit nippy; indoor fireplaces for when it gets too cold to be outside. Complete outdoor kitchens or a grill. Dining sets to have a place to set your plate down. Bored? Jack Wills can sell you a trampoline, a basketball goal or a child's playhouse with swings and a slide.
With two locations, one each in Oklahoma and Arkansas, it's hard to imagine that Jack Wills started out in 1939 as an indoor furniture and drapery store, then switched over entirely to outdoor furnishings 30 years later.
Jack Wills III — the grandson of the founder — says that customer demand and his father's desire to try something new were the reasons why the store became an early adopter of outdoor furnishings.
And despite increasing competition from other retailers, it's that variety, and longevity, that has led to the store's success.
"We consider our quality and commitment to customer service as our two best strengths and think those are the main reasons we have remained as successful as we are," Wills says. "In the Tulsa area alone, there are several big box and furniture stores that have begun to get into the outdoor furniture market. However, we do not think this has affected us much because the quality and versatility of our lines is much more diverse than what they can deliver. They are more of the 'one and done' type retailers, where the lines we carry keep our customers coming back year after year as they add to their existing collections."
Wills said the biggest challenge his stores are facing right now is getting the goods in the door.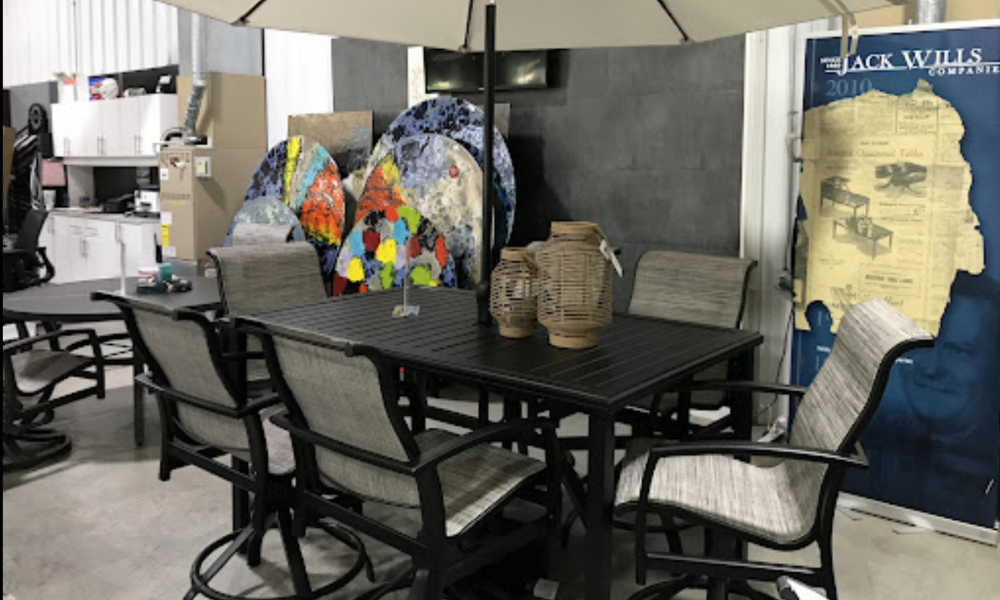 "Currently, like everyone else, we are having to deal with supply chain issues and we remain in daily contact with our vendors inquiring about estimated availability and delivery," Wills says. "Fortunately for us, our customers have been quite understanding and willing to wait."
Because of that, Wills hasn't seen the need to begin any new sales programs.
"It's been mostly existing inventory because of supply chain problems," Wills explains. "We are ending the year being not significantly fat on inventory, which is fine. It's better to be that way than out of merchandise."
Instead, Wills said, he is relying on goodwill and tradition.

"We are fortunate in that we have been here in Tulsa for 83 years," he says. "We are well thought of in the Tulsa area so we have people buying from us and then we have their kids buying from us. It's a tradition, when you need something for the outdoors and you need something nice, we have the nice stuff."
But as for online sales, Wills says his stores steer away from that.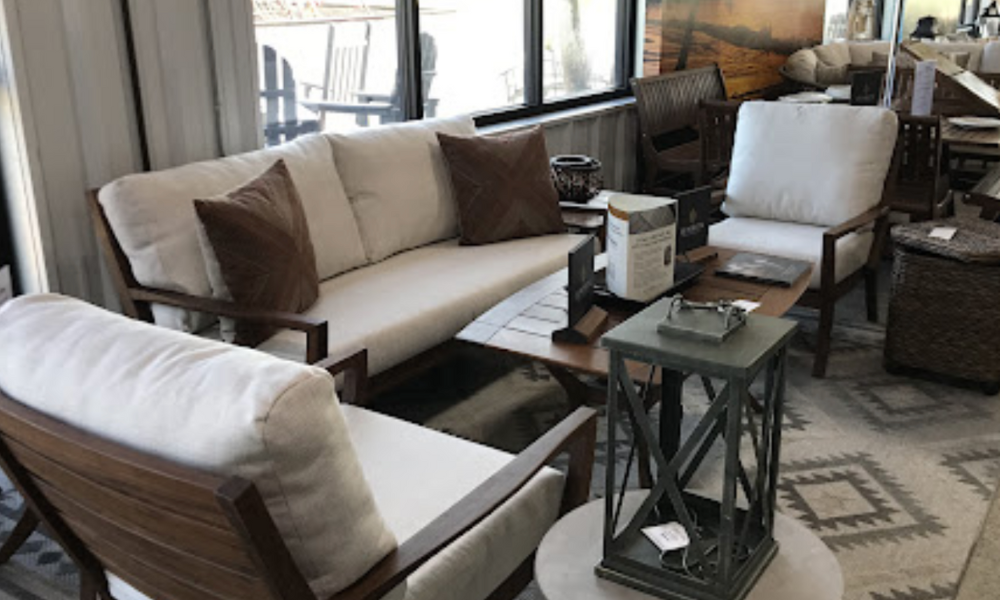 "We made the decision a long time ago – 15 years ago.," he says. "We were afraid we would miss the boat and we kept having meetings and we decided, 'let's do what we do best.' Face to face. What you will find is that (our customers) are a good group of people who want service, who want to talk to somebody. It may look good online, but they could have gone to Lowe's or Home Depot just as easily. (Our employees) know the product and they know how to sell it well."
Any advice for a struggling casual retailer? Get out the paintbrush and learn from successful retailers in other business segments.
"Our building is a 1970 building, but it doesn't look like it," Wills says. "Make improvements every single year, otherwise, it's stagnant. Paint your building, put up new awnings, take out the tile on the floor and go with concrete. Remodel your bathrooms. Consistently doing updates on your place makes it look different and fresh. You don't want to go into a 5000-square-foot store where you can't walk. Look at Apple stores as a business model — a lot of space and a little product but a lot of people there to wait on you."