ABSCO Fireplace & Patio in Alabama came about 57 years and three generations ago because a homebuilder couldn't find what he needed.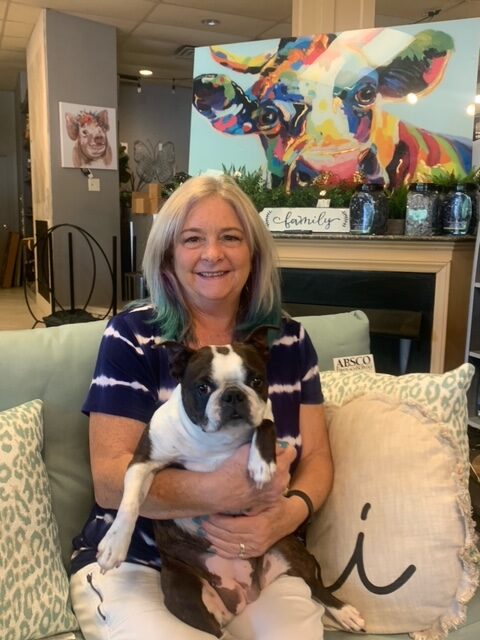 Cathy Buzbee and her niece, Joy Odom, run ABSCO, which stands for Alabama Building Specialties Company. The company started out because her dad, John Galbreath Sr., needed such things as prefab fireplaces, spiral staircases, compact kitchens and built-in vacuums for his homebuilding business, but couldn't find them anywhere.
"The fireplace side grew exponentially and we became a retailer and distributor for fireplace products," Buzbee says. "In the late '70s, my mom got involved and added patio furniture after visiting the Chicago market one year."
In the years to come, the business grew from one to three locations, then back to two, as the decision was made to shut down the original location because it was in downtown Birmingham, and most of its customers had moved out to the suburbs.
In the mid-2000s, Buzbee's parents passed the business down to her and her brother, John Galbreath Jr., who ran the wholesale/distributor business, while she handled the retail side. Galbreath passed away in 2016 and the family shut down the wholesale portion; he passed his half of the company down to his daughter, Joy Odom.
"Joy and I now run ABSCO together and I am very thankful to have her as a business partner," Buzbee says. "We can now say that we are a true third-generation store that has been in business for over 57 years."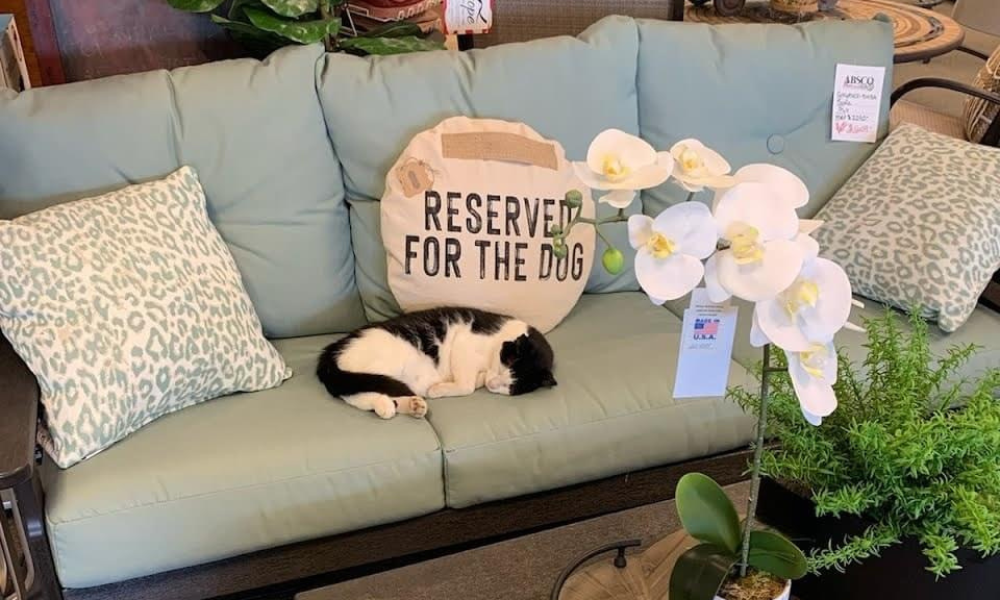 The Present
These days, the business is trying to hold on to the roller coaster since COVID.
"There have been quite a few challenges in the past couple of years," Buzbee says. "The obvious one is the supply issues. We just can't get furniture in a timely manner. When we re-opened after the COVID shutdown, I told all of our sales staff not to special-order product for customers. We didn't know when or if we would get product, and I certainly didn't want to promise customers that we could get them furniture in a timely manner. This has helped us greatly these past couple of years. We sell what we have in stock and that's it."
The most recent challenge has been the frequency of price increases.
"We have been in business a long time and I have never seen so many price increases mid-season," Buzbee explains. "Some manufacturers have had more than one mid-year price increase. Some manufacturers have changed their prices AFTER we placed orders with them. I feel that this is so unethical. Once again, we are very thankful that we haven't placed very many special orders for customers. Do you then go back to your customer and raise the prices on them after you have already agreed on the price? That's what our manufacturers are doing to us.
"It seems like we are being punished because the manufacturers can't get the furniture to us in a timely manner. Once I place an order, I expect the manufacturer to honor that price. It will definitely make us rethink who we do business with going forward. If we can't trust your word, what's the point of the relationship?"
The marketplace — and the issues with the supply chain — have prompted some changes in how Buzbee's business approaches sales.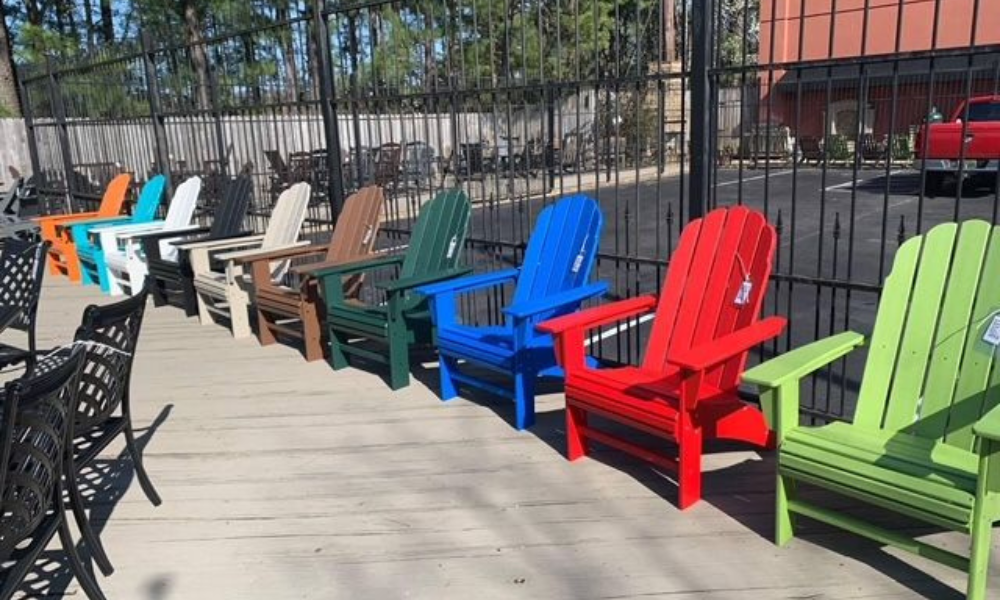 "The main difference is the lack of special orders from our customers — this was a huge change for our sales staff and our customers," Buzbee says. "This year, we haven't had the large store sales like we used to have for each holiday. Due to the limited inventory, we don't feel the need to have sales right now. This has not hurt our total sales volume at all. We are having a better year than we did last year, so far, and last year was record-breaking for us."
Buzbee acknowledges that full-line retailers going into outdoor is on her radar — Ashley is opening a location about one mile from one of her stores — but she is depending on how her stores approach selling to customers to continue being successful.
"We try to sell 'fun'," says Buzbee. "Our stores are a fun environment and we want to make sure that customers have a fun pleasant experience when they shop with us."
That relationship with customers is what she sees as key in dealing with online sales.
"We do not sell online, nor do we ever want to," she says. "That's just not our business model. We advertise to get customers physically into our store. Once they come into the store, I have faith that our sales staff can sell to them. At this time, I feel that the increase in awareness of our products from the likes of Wayfair, Amazon, Frontgate, and even Kohl's, will only help to drive business to our retail locations. I am seeing lots more Facebook ads for direct-to-consumer companies like Outer and Yardbird. Not sure what to think of them yet. They do have prices pretty much in line with ours, so we will have to wait and see."
Any advice for struggling casual retailers?
"Get out now!" Buzbee says. "No, just kidding — sort of. If a casual furniture retailer is struggling in this market, then they've got some serious issues — 2021 was our best year ever and 2022 is looking the same as last year. I do not have high hopes that this will continue. With inflation at a record high, gas prices at record highs, the stock market tanking, and prices of everything going up, I think the economy is about to suffer in a huge way. Consumers are going to slow down/stop spending until the economy improves. Just hang on tight, because I think the next couple of years is going to be a very slow bumpy ride."
What does she see for the future? Retirement, for one.
"I am looking forward to someday retiring!" she says. "I have already cut back to three days a week, which has greatly improved my stress level. I am so grateful to have an amazing business partner, Joy Odom, and amazing store managers and sales staff, and of course my awesome husband, Scott Buzbee, to allow me to have a lot more stress-free time."