For full-line retailer Walker Furniture in Las Vegas, outdoor came about because, well, because of the outdoors in Las Vegas.
Buyer London Wood said that back in the day, Walker carried outdoor furniture, then stopped. The thinking was that outdoor wasn't a big enough category to take up slots on the sales floor. Starting in 2017, based on the marketplace and the demand, outdoor was brought back and it has grown ever since.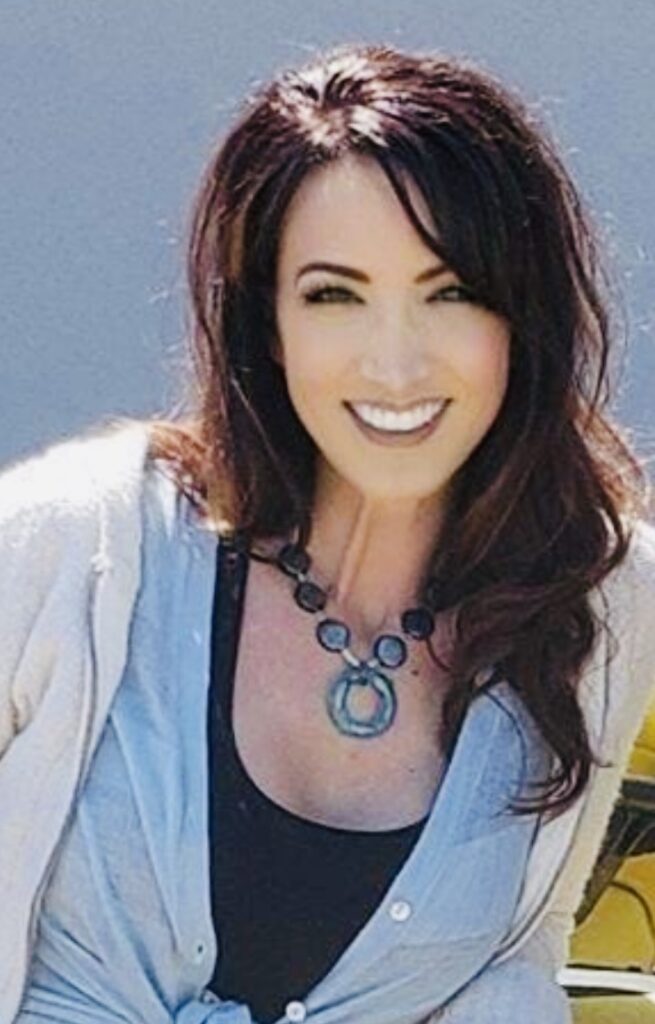 "We knew it had been a growing category and we wanted to make sure we had it for our customers," Wood says. "It really has been coming on strong for the past five years, even more so than in the past. We have the climate for it. And when it gets a little cooler, we just sell the fire pits. It's definitely all year for us here."
Walker has been a family business for the past 65 years. In the early 1900s, Isadore Alterwitz started a small business that built mattresses in the Chicago area. This started a legacy consisting of selling furniture and mattresses that grew with the family
Walker Furniture sees its primary market as indoor furniture, with patio furniture as an add-on for most purchases. For them, outdoor furniture amounts to five percent of their business.
Along those lines, its public brand centers on promoting indoor pieces, especially bedding. It has donated mattresses to 30 firehouses in Clark County, Nevada. It also donates lift chairs, adjustable beds and other furniture to Clark County active-duty military personnel and veterans.
For those reasons, the Alterwitzes don't push their outdoor products out to compete with specialty outdoor furniture stores.
"People in outdoor in our area are double the price and are not really a big competition for us," Wood says. "There's no real need for a strategy to compete. R.C. Willey and Ashley are our competitors. We never compete for business with just patio stores, they usually have way higher-end goods than us. People are here looking for more value. They come in to buy furniture and they see patio furniture and it's an add-on ticket for them."
Within outdoor, Walker carries Ashley, Panama Jack, Acme, Well-Traveled Living and others. Wood says the store is looking at bringing in some new brands this summer and perhaps adding special order programs. The store does not purchase patio furniture through containers; rather, it buys from West Coast vendors who can offer a good freight rate.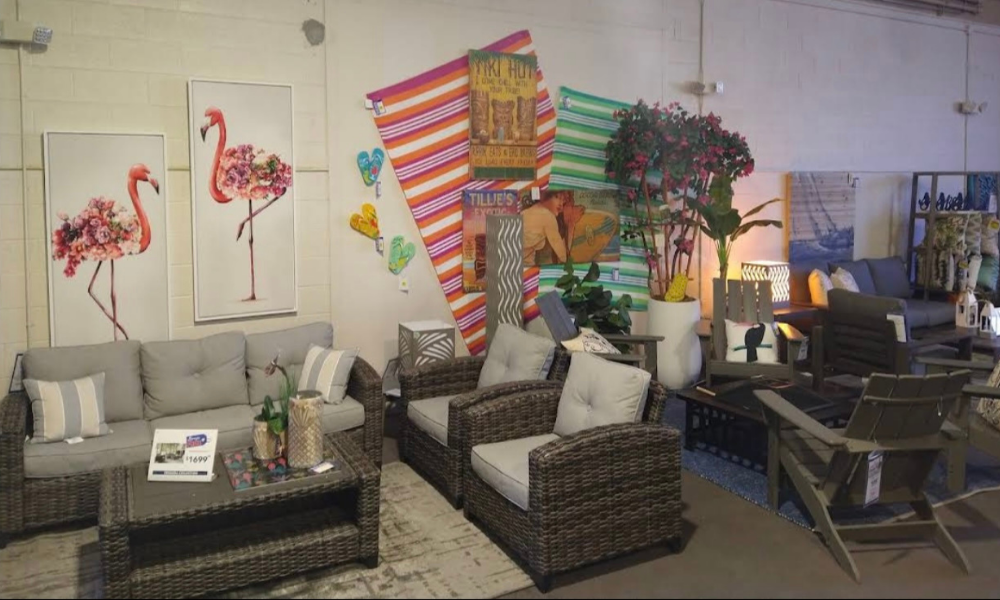 In terms of merchandising, the store shows outdoor in an outdoor area with approximately 10 vignettes set up. And it's revamped its website and is working on a project in which customers can order online from the store and have it drop-shipped directly to them.
"We are just trying to figure out the consumer, the whirlwind, the stock and sales price increases," Wood says. "We are trying to adapt and figure it all out as we go. We have to have the goods in the house and orders every month so we can get some kind of flow going. We are buying a lot more than we used to get the flow going."
The times, Wood, says have been interesting. Most stock is arriving within eight weeks, although there have been some orders that are out from 12 to 14 months. At the same time, the demand has not relented, as people are still at home with the pandemic—and they still want to make improvements in the place where they spend virtually all of their time.
"There are a lot of new homes being built here and a lot of them have courtyards in the front areas of their houses," Wood says. "We have outdoor swings and they are putting them inside. They are putting wicker in youth rooms.
Advice for full-line retailers thinking of getting into outdoor?
"Depending on the state the store is in, I feel that it is an important category to have," Wood says. "Your customer will buy just by default of it being there when they are shopping your store for other indoor products. You really have to order and adapt for the season. Have those fire pits for winter even if it is not snowing, it is still cold and that way, the sales are somewhat consistent throughout the year."