STI Fabrics, based in Kings Mountain, North Carolina, was recognized this month with a NCWorks Award of Distinction for outstanding accomplishments and contributions related to workforce development. STI won in the Outstanding Employers category.
For several years, the company has worked with the Gaston Correctional Center's work release program to provide a variety of job opportunities for inmates. Several of these workers have joined STI as full-time employees after they reentered the community.
In March 2022, STI sponsored a successful local event with the N.C. Department of Public Safety as an example of the company's commitment to the justice-involved population.
Titled "In Their Shoes: A Prison-to-Community Simulation," the event included participants from community colleges, resource agencies, local industries, the judicial system, community corrections and chambers of commerce. The simulation was designed to show the public how difficult it is to navigate society upon release from jail or prison.
During the past year, STI has opened up opportunities for high school students to work part-time, which allows them to become knowledgeable about manufacturing and could lead to full-time positions in the future. STI also offers apprenticeships and on-the-job training.
"Almost every business owner over the last three years has had a problem finding good employees," said Anderson Gibbons, STI chief marketing officer. "Many of these people — as they make the transition out of prison — are helped by STI with housing and even getting IDs. And then if they would like to have employment back at STI, they're always welcome back. About 70% of the people who are released come back here."
The company is now working with three different counties, and Gibbons said they are not using it as a cost-saving strategy, but rather, they're getting the best workers — the ones who want to come to their jobs.
"And one thing we learned as we did this process for the last five years is how hard these individuals have it," Gibbons says. "You know, we think it's easy — so you get incarcerated, you come out of jail, and why can't you get an ID or a house? Society makes it incredibly hard for these individuals to get out and rejoin society.
"What we realized is, everyone deserves a second chance. At the end of the day, there are really, really good people out there. And if you're running a business today, you have got to think differently."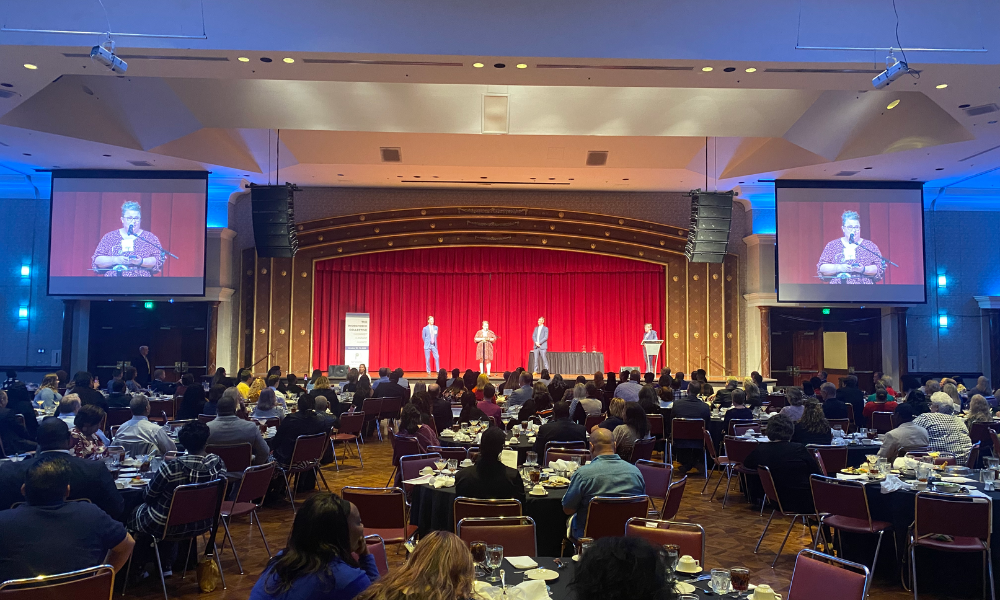 STI and other recipients of the award were recognized Oct. 13 during a ceremony held in Greensboro as part of the 35th Annual NCWorks Partnership Conference.
"These award winners have overcome adversity and inspired us with their determination to gain new career skills and expand opportunities for others," N.C. Gov. Roy Cooper said. "For North Carolina to be 'First in Talent' we must work to remove barriers to the great paying jobs being created in our state so that all people have opportunities for success."