Shademaker will introduce a fully modern and elevated redesign of its entire collection — keeping its signature profiles and incorporating enhanced materials and timeless design.
"In conjunction with our ongoing attention to detail, the relaunch of the Shademaker collection has been modified to meet the growing demand for high-end designer umbrellas," says Benjamin Ma, vice president. "We are proud that Shademaker continues to deliver well-crafted styles and keeps the focus on delivering the highest standards of quality throughout each umbrella within the collection."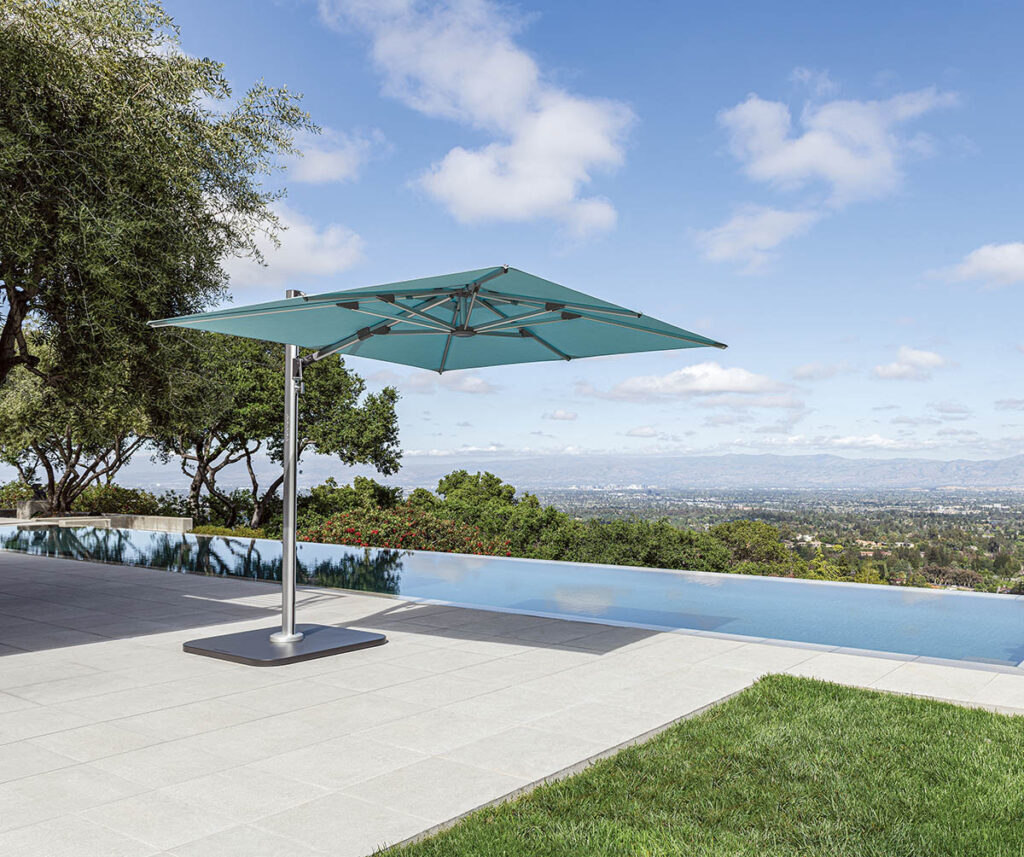 The architectural essence of Shademaker umbrellas began with a unified design form and structure. With this relaunch, styles are enhanced with modernly designed hubs and fittings. The overall upgraded design refines modern elegance with its curved lines and soft edges.
In addition to the redesign, Shademaker is introducing new umbrella styles and base options to complete its signature look. Within the center post collection, umbrellas range in sizes from 6.5 ft. to 16.5 ft. These styles feature an easy open and close system as well as a telescoping mast, essential for many installations. Side post umbrella series range from 9' to 13', highlighting elegant and superb construction, as well as infinite tilting on most styles.
Each umbrella is available in four contemporary finishes which can be paired with a wide variety of awning and furniture grade fabrics.
These new combinations will be featured at upcoming hospitality markets including the November 2022 BDNY in NYC (Booth #129) and the CMAA in Orlando in February of 2023 (Booth #239) as well as in May of 2023 at the HD Expo in Las Vegas (Booth #4707).