For Furnitureland South, retail in outdoor is basic and like everything else there, it's huge.
Jeffrey D. Harris, CEO and president of the biggest furniture store in the world, says that outdoor was considered important to include when the store began 53 years ago, because comfort matters outdoors as much as it does inside.
"Everyone needs a comfortable place outside to spend a little time each day," said Harris.
Harris estimates that 12 percent of the company's sales come from outdoor, which is sold through a 35,000 square foot outdoor gallery and 5,000 square feet in its Outlet Center.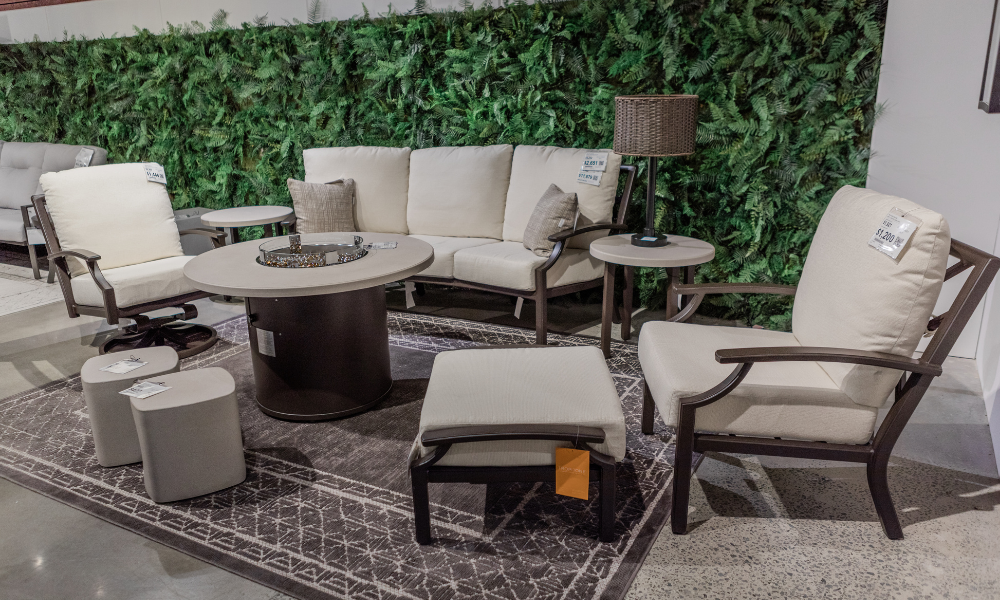 "We have an everyday low price guarantee and we run a huge outdoor event each spring," said Harris. "We coordinate that sale with a huge 'tent' sale with in-stock merchandise. We have a large inventory of in-stock merchandise that is available immediately for our clients."
But more than that, Furnitureland South uses a mix of marketing muscle to get the word out about its offerings. Harris says that most of the spend comes from digital, to include a monthly spend on pay per click and email blasts to the 350,000 customers in its data base. It also invests in some local media in the immediate market area in North Carolina and it markets outdoor in coastal communities in the East Coast.
Years ago, Harris said, Furnitureland South was looking at a challenge because of its size – the sheer number of brands that it was featuring and the marketing decisions that had to be made on who to spotlight. The solution was the Platinum Partnership program it has with 25 of its key vendors, in which Furnitureland South puts them front and center in exchange for sponsorship dollars.
"Those are the ones that give the most impressions on emails and social media, on pay per click," said Harris. "I hate to give the money to Google, so I choose not to look at those invoices."
Selling it
Harris says that one of the most effective ways to approach outdoor is to consider a patio or deck an extension of a kitchen, say, or a den. It's another room and it's more important right now than it has been in the past.
"We want to be outside more than ever with what we have been going through the past two and a half years," said Harris.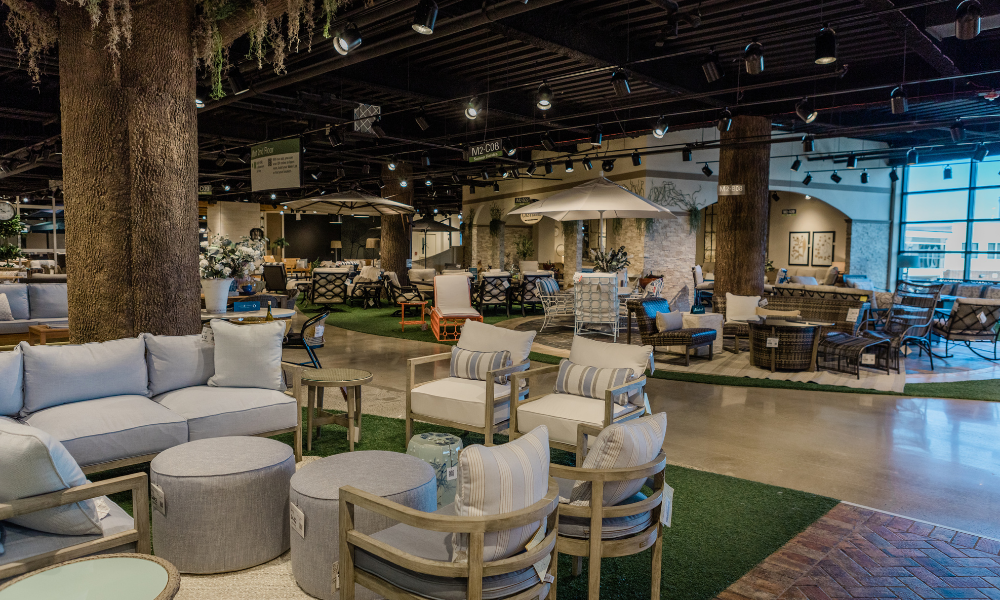 To set themselves apart from specialty patio retailers, Furnitureland South depends on its outdoor gallery that it renovated three years ago and on the brands it offers, including Tommy Bahama, Castelle, Summer Classics, Lane Venture, Woodard, Braxton Culler, Lloyd Flanders, Gloster, Telescope, Jensen Outdoor, Kingsley Bate and Tropitone, among others.
"We just try to focus on who our clients are," said Harris. "We have tried to improve our offerings in terms of inventory. We spend several million each year to have it available. It's so much more important now to be able to get something quickly. Often, price has taken a back seat to availability."
Throughout the store, the advantage that the store has is its brand.
"Furnitureland South is a one-stop shop for all things home," said Harris. "Some of our competitive advantages include the many top name brands that we represent, the inventory levels we maintain, the amazing inspirational way we display the product, our pricing strategy and the knowledgeable design consultants that assist our clients."
What advice does Harris have for other full-line retailers who carry outdoor or are considering it?
"Send your clients to Furnitureland South!" said Harris, tongue firmly in cheek.

"You've got to put yourself in my seat, we have enough competition as it is. If you do compete, be prepared to compete with us. But I would say, go more toward availability. Choose partners wisely; invest in display and back up inventory. You have to be competitive price-wise, because you can go to Costco or Walmart and find outdoor furniture. You have to determine your strategy: are you going to be the least expensive or will you differentiate yourself with a strategy of quality and quick delivery? You have to figure out who you are and who your customer is."