For Patios Plus in Rancho Mirage, California, the only true constant has been change.
Store President and CEO Kristine Schultz, whose family bought the store in 1992, said that every season brings new lines, which means new merchandise is continually coming onto the floor. The past couple of seasons have brought their own kind of changes, which has meant a reversal back to the way things were once done.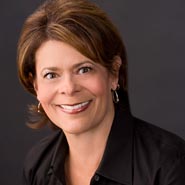 "Of course, with COVID and supply chain issues, our biggest problem has been finding furniture we can get quickly," said Schultz. "Most of the steady lines we have carried have been hit with longer and longer lead times so we went out and found other companies that could get us warehoused furniture in a timely manner."
Schultz said that Patios Plus has historically been a special-order destination patio store – and that has been turned upside down.
"Now we are back to the old days selling stock whether it is on our floor or in our warehouse," Schultz says. "People do not want to wait for the long lead times and they want immediate gratification. We feel very fortunate that we have such a great rapport with many of these new companies and they were eager to get on our floor!"
Although Patios Plus hasn't implemented any new sales tactics recently, it has continued to emphasize its commitment to delivering what customers want.
"We specialize in high-end patio furniture, so our customers expect high-end service," Schultz says. "We go out of our way to facilitate our clients' needs and wants. We always go the extra mile to make something happen or to service them even if a manufacturer may not want to deal with the problem. It is really what sets us apart from the other retailers in our area."
Patios Plus was first established in 1976 and purchased by the Schultz family in 1992, according to a profile published in The Desert Sun newspaper. Kristine Schultz and her brother, Jim Schultz, have guided the business, which now includes Jim's daughter, Amanda Schultz.
Kristine owns an interior design firm, Kristine Schultz Interior Design, which is part of Patios Plus, and in all, she has been an interior designer for 32 years — beginning in Charleston, South Carolina and moving to Rancho Mirage in 1984.
Currently, Patios Plus sells patio furniture and outdoor accessories from a 10,000-square-foot showroom. Brands represented include Big Green Egg, Brown Jordan, Tropitone, Gloster, Janus et.Cie, OW Lee, Lloyd Flanders, Elaine Smith, Summer Classics, Barlow Tyrie and others.
Local Knowledge
Schultz said that one advantage that her store has over mainline furniture stores that try to enter the outdoor space is that her sales staff has specialized knowledge, both of the goods and the climate where they are.

"Furniture stores do not understand patio furniture or how it performs in extreme temperatures such as what we experience here in the desert," Schultz says. "Most of them give out either no information or the wrong information. Our customers get so much information from us on care and maintenance, they feel much more comfortable dealing with a specialty store that really knows how the furniture will function in the elements and what to do to extend the life of it."
Similarly, Schultz said that online retailers can't compete with her store's kind of customer attention.

"Our clientele prefers customer service, and they love customer interaction above all things with our knowledge and friendly staff," Schultz says. "They also enjoy the ability to sit in so many different styles of furniture to compare the comfort level. Can't get that online."
Any advice for struggling patio retailers? Yes. Be willing to cut the cord.

"If you have a patio store that is struggling during this time, I think one must stop dealing with nonperformance manufacturers, ones that continually add to their delivery times, charge excessive freight and constantly raise their prices," says Schultz. "Those are issues that can undermine your own success. I feel there are enough companies out there that are performing and providing good partnerships that you don't have to be dependent on ones you have always used in the past. Think outside the box and sometimes outside your comfort level."