Fabric has been one of the most talked-about materials in the home furnishings industry over the last two years.
And while supply chain issues are still causing delays, it's important for retailers and manufacturers to stay up to date on the latest trends—especially as performance fabric becomes more diverse.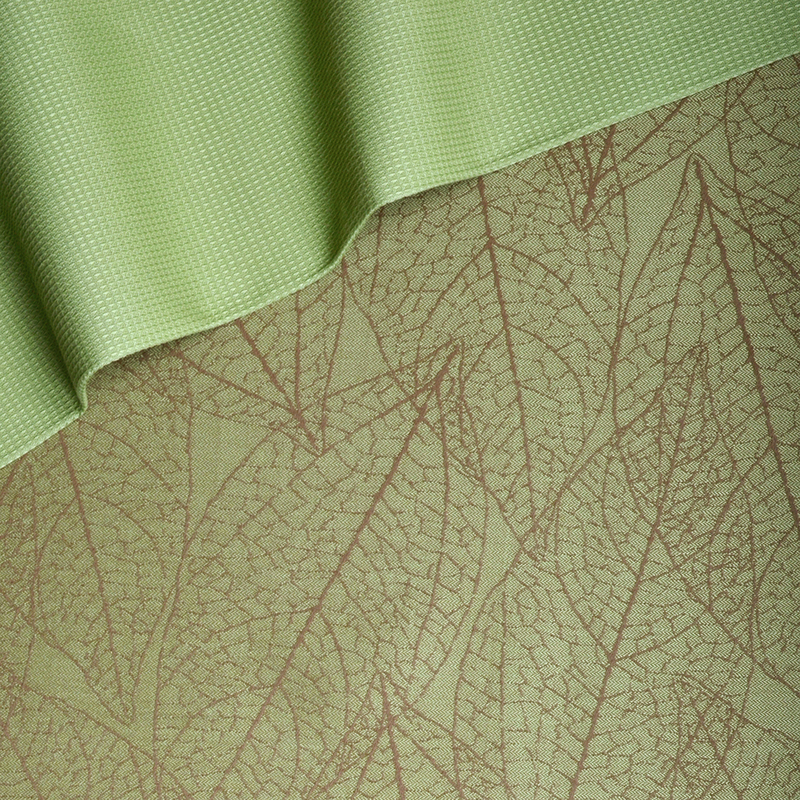 Even before the pandemic, performance fabrics were gaining popularity, but Teresa Buelin, Outdura's marketing manager and head of outdoor business development, says performance fabrics are trending more now because we are staying home and using our furniture indoors and out.
"Selecting performance fabrics means we don't have to worry about kids and dogs along with spills and drips when the fabric is easy to take care of and bleach-cleanable." she says.
So what's trending with outdoor performance fabrics?
Greg Voorhis, executive design director at Sunbrella, says people are looking to be more connected with nature. And as outdoor spaces continue to reflect indoor aesthetics, Sunbrella is seeing an evolved mindset for fabrics that "bring joy and comfort through innovative textures and contemporary interpretations of traditional patterns," according to Voorhis.
"In terms of color and pattern, this idea is being manifested through eclectic aesthetics, diverse motifs and hues that feel fresh and familiar," he says. "For example, bouclé yarn constructions invite sensory exploration through nature-inspired colorways."
Buelin adds that trends in patterns take on a subtleness, keeping with typical strong images including animal prints, but in a softer, calmer design.
"Colors are trending to more organic and muted tones," she says. "Shades ranging from light to dark within the same color family will be more interesting with added texture. Personal expression on a more unassuming level is important as we continue to improve our individual landscapes. Being bold will take on a more refined look as being in nature becomes more important in reducing everyday stress. Our private outdoor living spaces will be the safe haven to escape the daily chaos."
Greg Thomases, CEO of Swavelle, adds that geometrics, small scale patterns, and generally very clean and organic-looking designs are in.
"And then in a very big way, we're seeing interesting textures are replacing the flat canvases and the file cloth that really add dimension and texture to the fabrics," he says.
These fabric experts also had some advice for retailers on how they can merchandise fabrics in a more enticing way and how they can educate consumers on the qualities of performance fabric.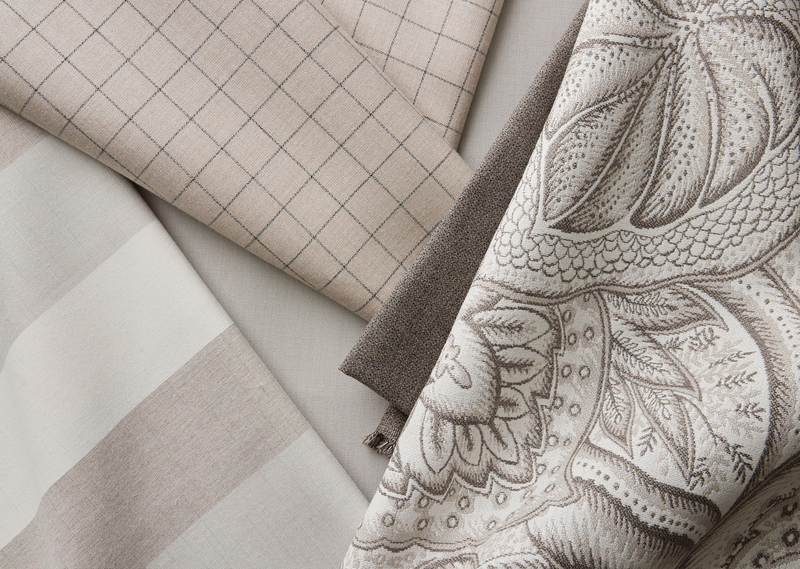 "With 100% solution-dyed acrylic fabrics it is always important to talk about the ability to clean with a mixture of mild soap, water, and bleach," Buelin says. "Signage with the performance advantages and cleanability is advantageous but a knowledgeable salesperson is key."
Retailers can also help merchandise performance fabrics by explaining their significant role in designing a complete outdoor space. When selecting finished products such as umbrellas or outdoor sofas, consumers should be able to visualize how these elements can come together for a cohesive and functional environment.
"When it comes to merchandising outdoor fabrics, one tip is to communicate a commitment to quality, craftsmanship and the longevity of the product to help build trust and educate customers about the long-term value of their investment," says Steve Pawl, chief marketing officer at Glen Raven. "While there are many considerations at the point of purchase, it's equally important for customers to know they will be supported after the sale. Once they have found something they love, they will be encouraged by ongoing care support and comprehensive warranties."
Thomases says Swavelle's outdoor division, Bella Dura Home, is working on helping retailers educate consumers on performance fabrics through kiosks, displays or informative pamphlets that sales associates can use in the store and customers can take home.
"We believe that that education is really critical for the retailers for them to be able to educate the consumers," says Thomases. "And I think kiosks are really an important part of the future of retail."
The future of performance fabrics looks bright, and Buelin says they will continue to be strong and in high demand. But there will also be a focus on sustainability going forward.
"True 'performance' fabric may need more definition so that consumers can better understand the differences in the characteristics and sustainability," she says.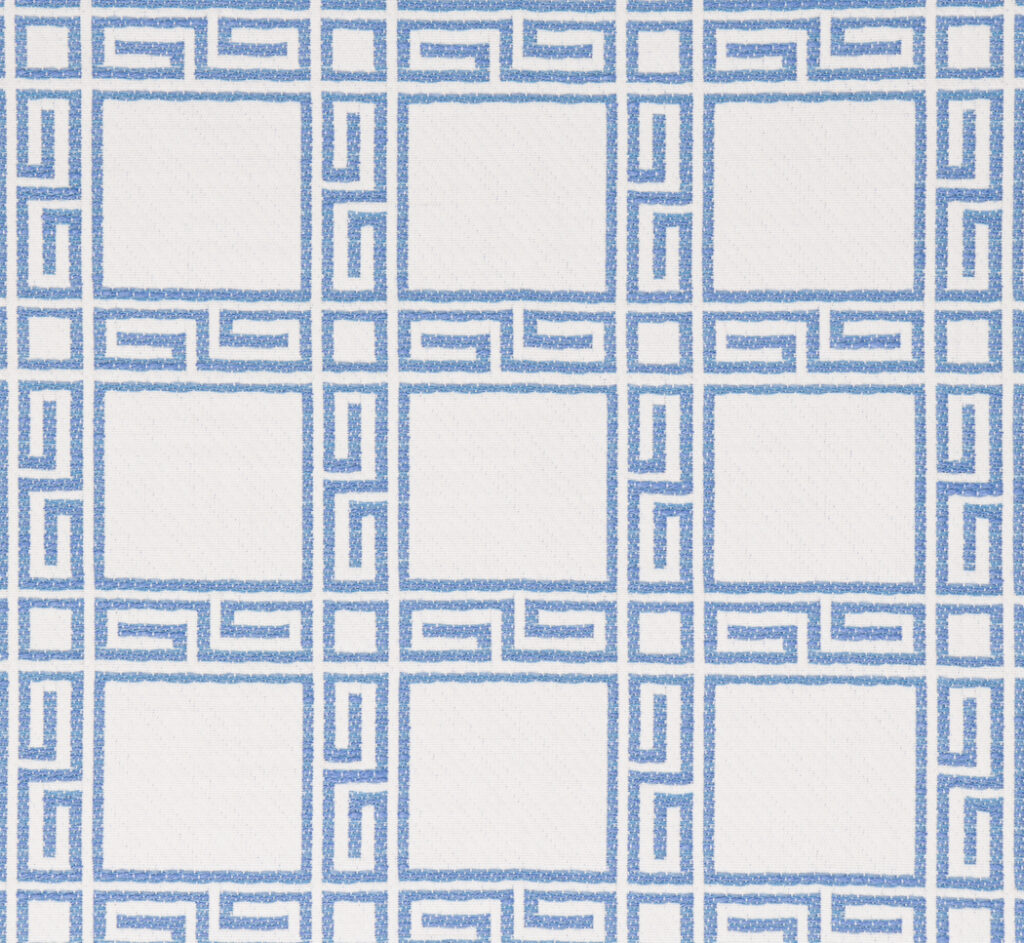 From a design perspective, Pawl says sustainability and texture will play a critical role in the future of performance fabric and will also set brands apart.
"Preferences have evolved and people are seeking the beauty of repurposed or recycled materials," he says. "This idea defines our ReTweed fabric line designed by Richard Frinier, with textiles that include up to 93 percent recycled content and takes inspiration from classic menswear designs."
Sustainability is one reason performance fabrics won't take over the fabric market—as Thomases explains that while consumers are going to continue to want a product that is easy to clean, there's also a desire for organic fabrics.
"A green story isn't so easy to achieve with performance fabrics," Thomases says. "So natural yarns like cotton and wool or recycled fibers will continue to be a growing trend in the indoor market as well."