Did you hear about the recent recall of 155,000 Dollar General outdoor sling loungers?
A few weeks ago, the company announced that the loungers "can collapse unexpectedly, posing an amputation, laceration and pinching hazard if a finger gets caught in the metal folding joints."
That's not great news for Dollar General. However, this could present an opportunity for the casual industry.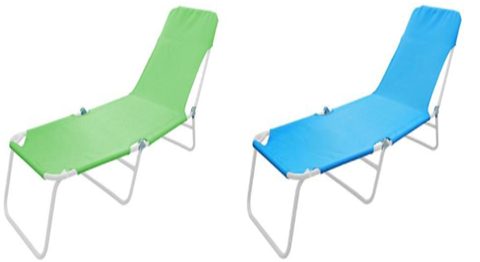 While no one would ever advocate that people need to learn about how bad a piece of low-quality, big-box outdoor furniture is by getting a finger cut off, this will almost certainly drive people away from Dollar General outdoor furniture—and maybe even others who have the same low-quality product.
And this is also a chance for you to talk to customers about the dangers of cheap products—you can even use this very recall in your store to educate people. If a customer is on edge about the price and wants to look at other options, bring up the Dollar General chairs and convince them that they don't want to go cheap.
This is also a perfect opportunity to address the benefits of your outdoor furniture—like its longevity, durable construction, warranty, and comfort. Talk about the mechanisms used, where the product was made and the durable materials it's made of. Plus, you know whatever you're selling looks much better than what big box stores offer, so you already have the upper hand if a customer is in your store.
What if you offered a discount to everyone who brought in their low-quality furniture? Make them tell you why it wasn't worth the money or what's wrong with it, and then throw it right in your dumpster and make a sale all at the same time.
You could also have a video demonstration of how the furniture you carry compares to big box store competitors. Or even take it a step further and have a live demonstration where you set up a display with a low-quality chair next to one of your best sellers and show the customers the differences in person.
This will help the customer truly understand the contrast—and they can even sit in and touch the chairs to feel the difference.
Failure offers a chance for opportunity. And this time, you can help customers learn from another company's mistakes, and maybe make a sale in the process.