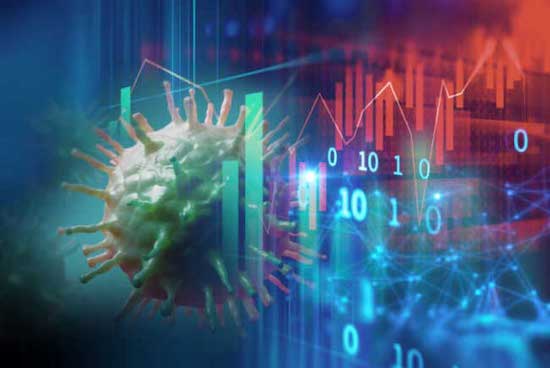 A year after the COVID-19 pandemic's onset in the United States, the status of business has changed significantly. We reached out to members of the casual industry to find out where they are today, and what they see for the future.
To read part I of this story, click here. 
Where does your business stand right now?
We continue to see orders coming in at a high rate, and we are in a growth phase as we hire more people to help keep up with increased demand. Managing expectations with extended lead times will be crucial moving forward. Our dealer base will have to make decisions earlier than they have in years on their stock purchases, or they will be trying to sell from an empty wagon. —Warren Juliano, Lloyd Flanders
Demand continues to increase, and we are investing in infrastructure that will enable us to increase our capacity to ship more product each week. Early buy volume was up nearly 40% from last season as retailers needed to restock mostly empty warehouses as well as buy "insurance" against the anticipated increased demand this season. While we are still shipping some remaining early buy orders, those who received their product early are already reporting that much of that is already sold, and current special-order business is at levels greater than those typically experienced in June. And while our frame supply is mostly in a good position, frustrations are mounting due our inability to accurately predict when we will receive fabric and foam for cushions—and we are only in mid-March. Fortunately, we have a QuickShip program that begins April 1 that includes 25 frames, none which require a cushion. —Eric Parsons, Jensen Outdoor
We are about 50% ahead of the same time last year. —Eli Hymer, Gasper Home and Garden
We'll get through this and get back to normal. We are having a surge in new-built homes for which patio furniture is needed. (People leaving the North!) —Happy Land, Custom Outdoor Furniture and Restrapping
2021 Q1 has been a very good quarter. —William Kruzel, MamaGreen
Right now we are very lucky to have the team members that we do, from our sales reps to the warehouse guys and everyone in between. We are all working hard to meet the demand and take care of our customers. —Wes Stewart, Sunset West
Well, in the middle of all these disruptions, we are relocating our operations to Texas. This had been in the works before COVID. We are actually closing down our Ontario offices this week, and starting to ramp up production here in Comfort. It's been a challenge for sure, but we are seeing the light at the end of the tunnel. —Leisa McCollister, OW Lee
Fortunately, we are now in a position where we have inventory on most of our best sellers with more flowing each week as our retail customers head into their peak selling season. At Ashley, having inventory for our customers to pull from each week has been a key feature of our program, and it is even more important in the outdoor furniture business as we take the risk of inventory. In a "normal" year, customers would order a truckload each week and take advantage of our GMROI model. But this year, they are ordering heavy based on the demand for our product. —Andy Sokol, Ashley Outdoor
Business is going very well in spite of COVID-19 challenges. — Don Davis, Heat 'N Sweep
Currently business is very strong, especially with some early warm weather, and our focus continues to be reducing our lead time and allowing dealers to be successful in this booming market. —Mark Cliffe, Berlin Gardens
We continue to expand our manufacturing capacities with the objective of getting the product to our partners as quickly as possible. We are seeing more people invest in their own homes by creating beautiful outdoor areas. Generations are coming together outdoors with a renewed sense of connection, and people deserve furniture that lasts into the next generation beyond just their memories. We remain committed to providing that. —Megan Pierson, Polywood
Our outdoor business is trending ahead of last year, so we are feeling positive about things. —AR Swan, Ultrafabrics
We are still experiencing a large influx of business. People are not traveling and are instead spending money on their homes. —Doug Sanicola, Outdoor Elegance
As result of the challenges faced during this pandemic, the Peterson Co. needed to learn to do things in different ways, increasing efficiencies in production and work scheduling, and using remote means of communication. Computerized group meetings and trainings became the rule and an effort began reach to consumers via virtual consultations from our showroom. Today, though still not fully open, the Peterson Co. is increasing production and shipping. Many of the new ways of doing things will continue into our future as the pandemic fades and goes away. —Jerry Scott, RH Peterson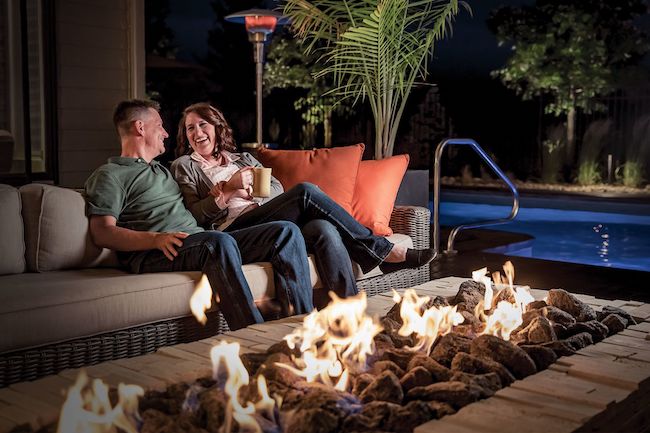 What do you see happening both for your business and the industry over the coming year?
I think we will continue to see increases but at a decreasing rate. The growth of this year can't continue at such a fast pace. Significant price increases will definitely play a part in slowing business, but I do believe COVID has put a new focus on the home and its importance over the past year, and as an industry we have an opportunity to capitalize. —Warren Juliano, Lloyd Flanders
We anticipate that consumer investment in home furnishings will definitely continue into the spring of 2022 as most people will not be ready to return to recreational travel as they have in the past, especially given that continued efforts to vaccinate the world population will take considerable time. Recognizing that consumer demand will continue to increase for the next 12-18 months, we began last summer to invest in a number of strategic initiatives. We have already begun a major restructure of our warehouse operations and racking system, implemented a state of the art inventory management system, and we are becoming a more active partner to our retailers in the pursuit to drive well informed consumers to Jensen Outdoor retailers across the country. We recently rebranded with a new name and logo, launched a new website with an exciting digital experience sure to turn heads, and have become much more active across several social media platforms—all to facilitate the consumer journey and direct then to our retailer network. —Eric Parsons, Jensen Outdoor
I am trying to hoard my stock and promote special orders if the customers will wait. I have large stock amounts arriving in May and June to help carry me through the expected demand. Eighty percent of our sales are always special orders, and I expect for that to remain high, but then drop off. —Eli Hymer, Gasper Home and Garden
Nowhere to go but up! —Happy Land, Custom Outdoor Furniture and Restrapping
Hopefully a return to some form of normalcy and continuation of stalled trade shows. —William Kruzel, MamaGreen
I think this year will provide some incredible opportunities for those businesses able to react, and I think Sunset West is in that position. I believe the industry itself will need to evolve as consumers continue to become more digital. I think strong "bricks-and-clicks" models will emerge successfully. —Wes Stewart, Sunset West
In the next year, we will get further established here in Texas and increase our production capacity to new levels. We have twice as many welding booths here, for example, so it's coming. I will celebrate the day we get back to a 4-6 week lead time! As far as the industry, I think we will continue to see increased demand at least through 2021 and into 2022. —Leisa McCollister, OW Lee
This is a very exciting time for Ashley and our customers. Our owners recently announced a $1 billion investment in our company over the next 18 months. Much of this investment will be used to build more warehouse space for our distribution centers around the country and more trucks for our fleet. So, we are preparing to have more inventory on hand and an amazing delivery service for our retail partners. We think the boom in outdoor furniture will continue for the next several years, and we are taking steps to be the best company in the category. —Andy Sokol, Ashley Outdoor
I expect business to continue to boom, and I hope that supply chain issues will calm down soon so we are able to get product for clients who want it in a timely manner. In the future, it is possible that the pent up demand for our products has been filled and there may then be a slow down in our product categories. —Don Davis, Heat 'N Sweep
As this pandemic still continues, I think the outdoor industry will continue to be strong. Many stay at home compared to travel. Many now have a reason to focus on their outdoor room with more time spent at home. When the world returns to a new normal, I do suspect we will see the market return to a more normal level as well. This pandemic has given our industry more attention, and I think we will see those benefits for years to come. —Mark Cliffe, Berlin Gardens
The current environment has made finding ways to safely gather a top priority. The ability to easily disinfect surfaces has come to the forefront of the customer mindset. Recycled lumber answers that need. We believe finding durable, low-maintenance, made in America products that are beautiful will continue to be important to our customers. We are exploring new creative ways to connect with our retail customers. We are expanding our campus to increase production capacity and warehouse space, with the goal to get products to the customer as quickly as possible. We will continue to launch new product designs and are really excited about the future of outdoor furniture. —Megan Pierson, Polywood
We are optimistic for 2021 and beyond. The pandemic has affirmed many of the business strategies that we already had in place and honed our merchandising, sales and purchasing skills to a higher level. We are prepared to fulfill our customer's needs, today and into the future. —AR Swan, Ultrafabrics
I would say that the contract/hospitality business will definitely rebound as postponed projects will be revitalized. Properties that need to update and refresh their outdoor environments, especially with the continued trend of outdoor living being strong, will get projects back on the drawing board. Many restaurants have created outdoor spaces during the pandemic and will need to insure their customers are protected from the sun and dine in comfort. Hotels will see a gradual increase in business as more and more people feel comfortable about traveling for work and play. Consumers have been cooped up for over a year and they will want to vacation and enjoy resort living at its finest. In addition, the retail sector will continue to thrive as customers will still want to create vacation venues in their own backyard to gather safely with family and friends as the pandemic subsides. —Kim Golson, Treasure Garden/Shademaker
I feel this influx of business will run through 2021 and into 2022. People do not trust our government and feel safer staying at home. Zoom meetings have taken over all over, and what better place to do that than you outdoor space. —Doug Sanicola, Outdoor Elegance
I believe the Peterson Co., and the fireplace and barbecue industry, will be stronger because of what we've gone through and learned during these challenging times. The growth of demand for our products will continue, as it has for the last several years, as homeowners continue to appreciate the value of making their homes a gathering place for family and friends. —Jerry Scott, RH Peterson
Want to weigh in? Send your thoughts to jennifer@homenewsnow.com to be included in an update to this story.